Ropa campsite and Jungle party site.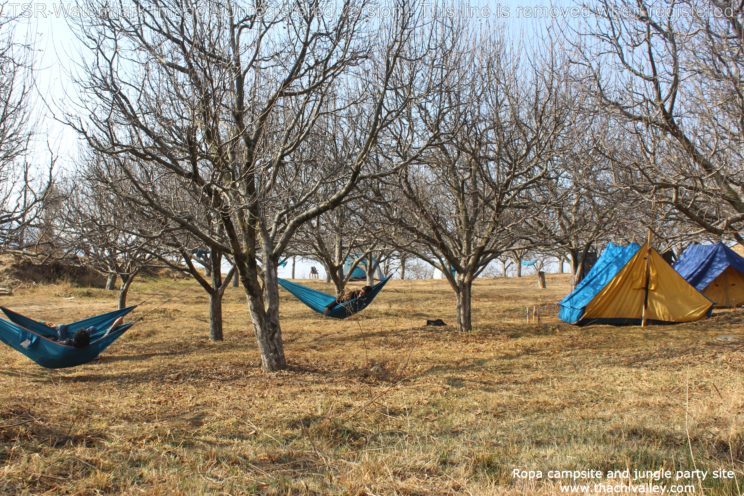 Ropa campsite in Thachi Valley is specially designed taking music lovers and nature lovers in mind.
Jungle music parties are organized here with best of the selected music including jungle terror drops, best of the EDM drops and local Thachi valley music.
We have not changed the natural look of the place but just had selected places for installing camps in between the apple orchard. Nature at its best. We hate concrete.
A wide open bonfire space beneath the starts and some lights to make place more live.
Washrooms are installed at the campsite and there is a small one room hut near to the campsite just in case need in emergency.
Tents, sleeping bags, mattress, camping lights etc even for zero temperature are provided by us.
Meal facility is available, washrooms are installed.
Price: More you are in number, stay is as low as you can imagine.
For details on group bookings:
Whatsapp at 8587802134
for general queries mail at : trek@thachivalley.com
Check the images.